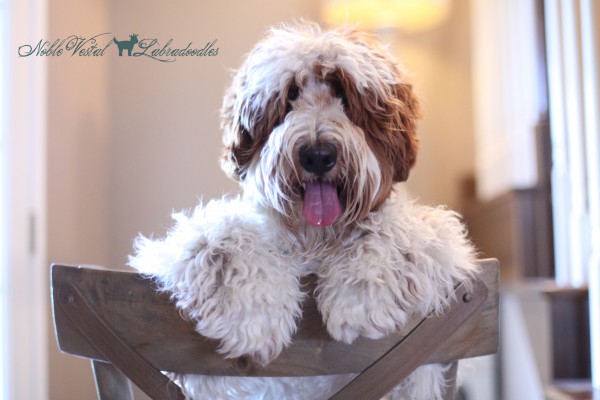 Waltzing Matildas Jentle Jeremy
aka JJ
Australian Labradoodle
Coat:
Red & White Parti Fleece
Breeder:
Waltzing Matilda
Sire:
Waltzing Matilda's Winemaker Storm
Dam:
Waltzing Matilda's Risky Business AKA Bobbie
DOB:
November 15, 2016
Size:
Medium
Height:
19 Inches
Weight:
41 lbs
Length:
20 inches
Testing Results:
Click to View Testing
EIC Clear
JJ comes to us from Waltzing Matilda who took great care in producing this amazing boy. We are incredibly lucky to have him as part of the Noble Vestal family. JJ is an absolute snuggle bug, his favorite place in the house is on your lap! Where ever you are, JJ is too. This boy will win your heart upon first snuggle. JJ has a beautiful fleece coat, square conformation and a broad chest. We are excited to welcome JJ's puppies!
Photo Gallery
Pedigree & Testing Documents
Past Puppies