We have spent nearly two decades raising Australian Labradoodles. We have tried countless foods, toys and tools with our dogs and know what our dogs love best and know what helps them thrive.
Buy All of the Things
We have spent nearly two decades raising Australian Labradoodles. We have tried countless foods, toys and tools with our dogs and know what our dogs love best and know what helps them thrive.
Food & Supplements
We want our puppies to eat a high quality diet of foods sourced from the US and ethically processed. PawTree foods are a better way to care for your Noble Vestal Labradoodle puppy with a premium quality food, treats and supplements made with only the finest ingredients. PawTree foods are batch tested before bagging to insure your puppy will never eat contaminated food that make him sick or later gets recalled. Our puppies are part of our family and we want them to not just survive but to thrive. So, we raise the bar recommending only the highest of quality foods so you don't have to compromise.
Be sure to set up your pet profile to include your puppy's name and photo for a custom bagged food for your puppy. The ultimate puppy starter kit will deliver you an assortment of items you will not only use but want to reorder. The 20.6 lb bag of Turkey and Sweet Potato food that comes in the kit will feed your puppy for about a month. After this I recommend setting up auto-ship for the the XL bag (3, 10 lb bags individually sealed bags) every 6 weeks. Probiotics are also important for young and old dogs, we add the GI probiotic to their food once daily and the puppies absolutely love the toppers.
Add one more item like a cute toy and you will get free shipping! (food, probiotics, toppers and a toy every 6 weeks!). Take advantage of the different flavor options to keep your puppy from being bored with his food.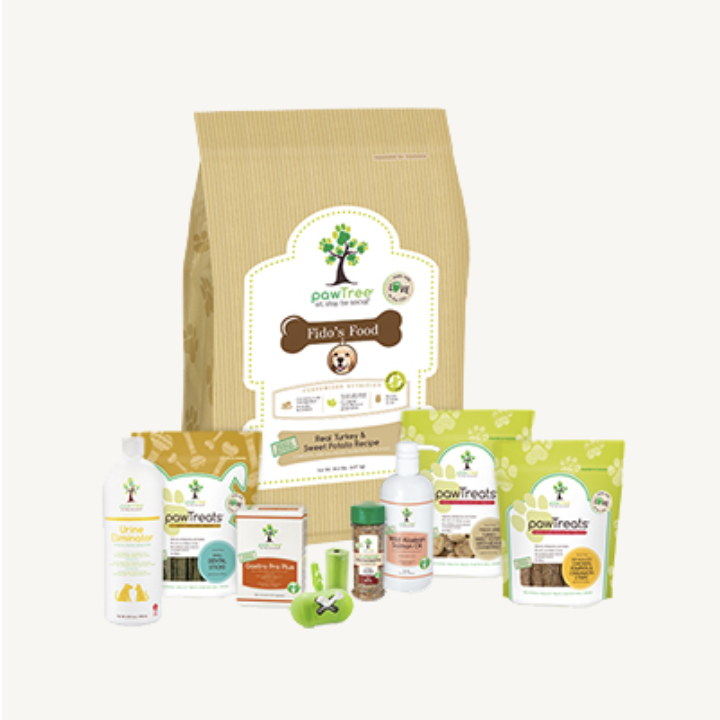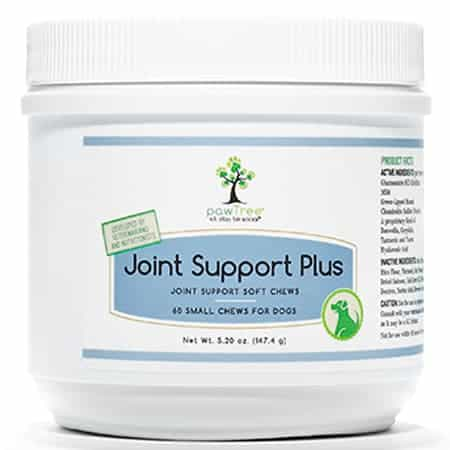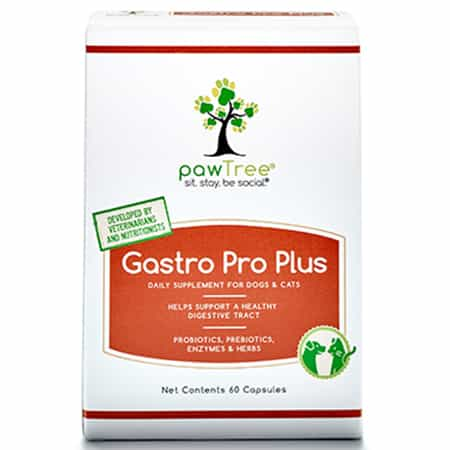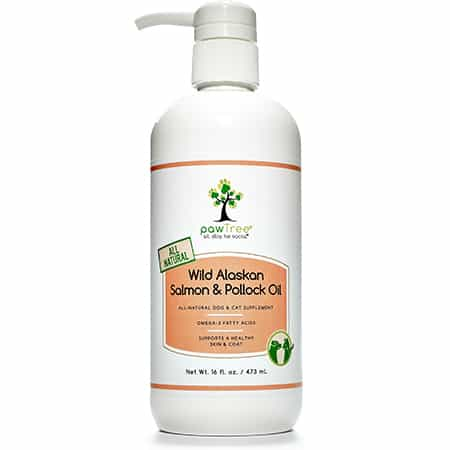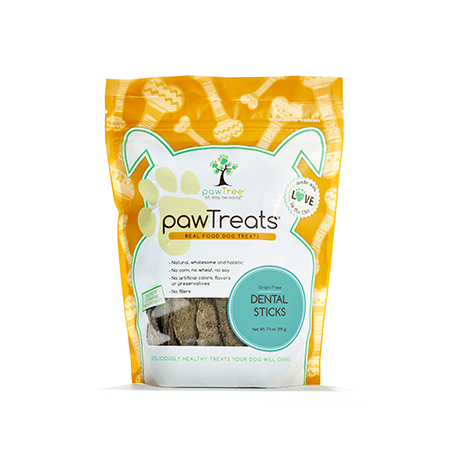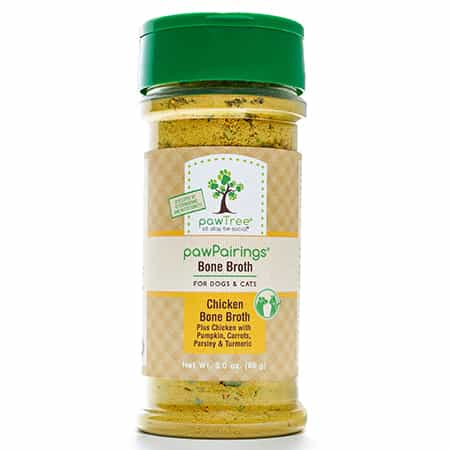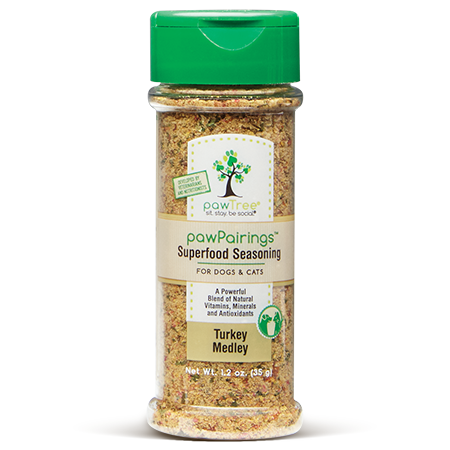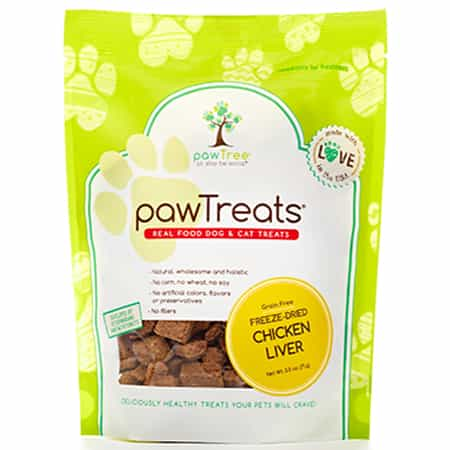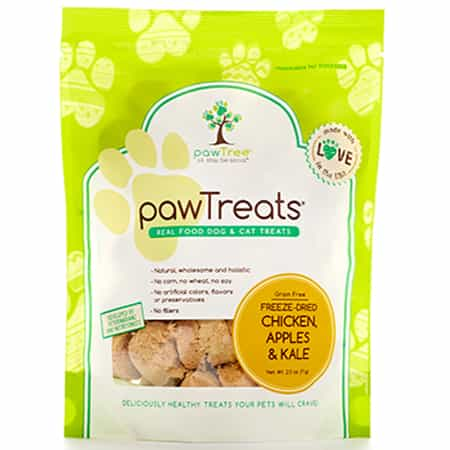 ---
Feeding
While feeding from a bowl is the traditional method of feeding dogs, studies show that feeding from toys help to provide both mental and physical stimulation. We recommend feeding from toys after your puppy is potty trained. You will also find the Slopper Stopper water bowl helpful in keeping both your pup's face and your floors dry. Our dogs use the Medium Slopper Stopper.
---
Leash, Collar & ID
I prefer boomerang tags that slide on to the collar and are jingle free! Your puppy will come home with a collar that is 3/4 of an inch wide. Be sure to order the Adjustable Collar Tag as shown with the open ends not the one that slides on a belt style collar.

Our friends at Henry & Sadie have created a high tech water proof leash and collar set in over a dozen colors. My favorite leash is the hands free convertible leash that makes tethering your puppy to you super easy. I order the 1 inch wide, 11 foot length. Use the code NOBLE at checkout for 20% off.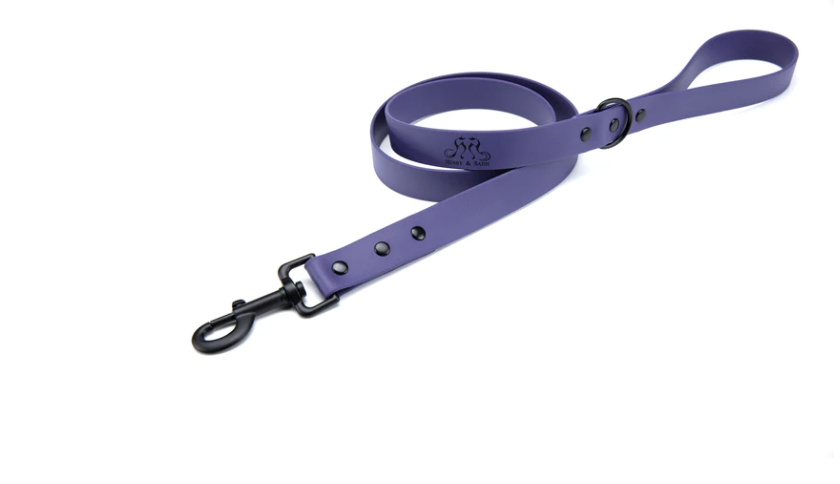 Crate Training Your Australian Labradoodle
Crate training is an essential part of raising your puppy, keeping him and your home safe. We introduce our puppies to the MidWest crate but also use and like the Diggs crates.
For miniature Australian Labradoodles we recommend an 18 or 22 inch crate
18 inch crate 

22 Inch Crate

25 Inch Crate


For medium Australian Labradoodles we recommend a 36 inch crate
36 Inch Crate

32 Inch Digs Crate

For medium Australian Labradoodles we recommend a 42 inch crate
42 Inch Crate

Playtime
Our dogs' favorite toys are the Go Dog dragons, dinosaurs and hairy balls but they also like Nylabone toys and the Holee Roller balls, and WestPaw toys.

Gates & Playpens
Free standing gate can also be made into a small pen

The super yard is a great place for your puppy to entertain himself and as a great longterm confinement area that will be discussed in your BAXTER & Bella training program.

Flea & Tick Protection
We believe strongly that it is our job to protect the health of our dogs. Oral and topical pesticides poison our dogs in order to kill fleas and ticks. The poisoning of our pets can lead to serious health issues such as irreversible seizures and death.  Our warranty is void by the use of Isoxazoline, oral and injectable pesticides.
We have used the PawTree flea and tick spray since 2021, it is an all natural essential oil based product that not only repels pests but kills them on contact.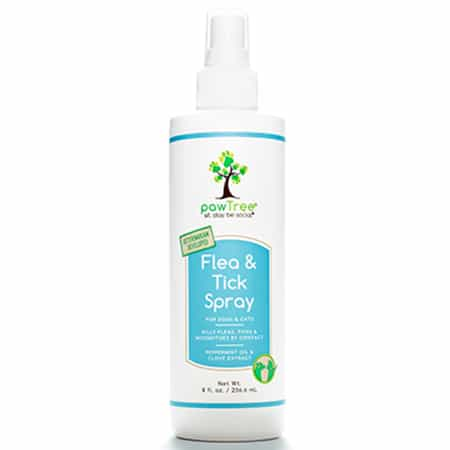 Grooming
Grooming is something that you will do with your puppy from the day he comes home until he no longer exists. It isn't optional- your dog will always have hair that needs maintained.  The red and purple Les Pooch brushes are a must, buying other brushes in attempt to save will cost you in the long run. You will end up with tools that don't work well and a matted dog. A grooming table and dryer help you manage your pup while brushing and will help you prolong the life of your professional grooms.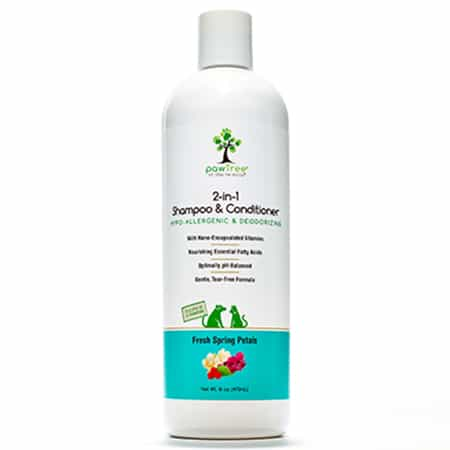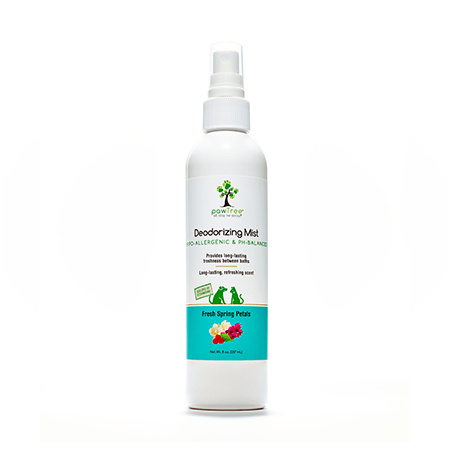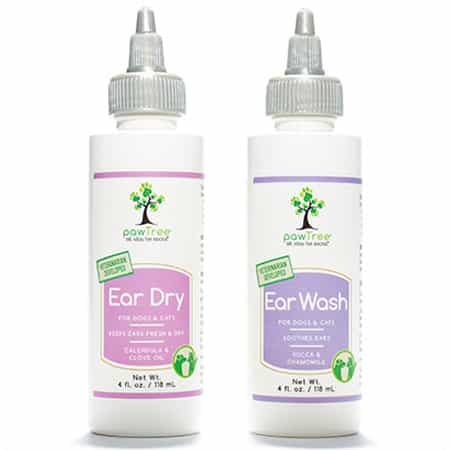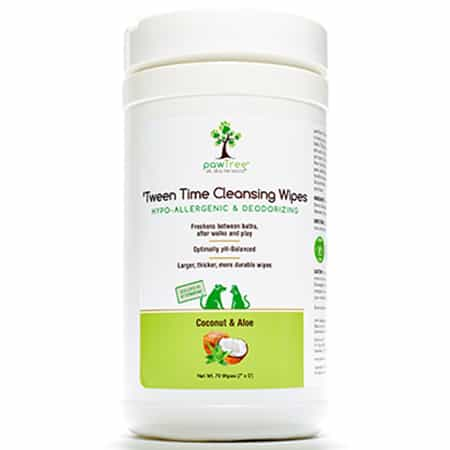 Don't Bother Buying This Stuff
Flexie/Retractable Leash-A retractable leash is not so much a leash as it is a length of thin cord wound around a spring-loaded device housed inside a plastic handle. The handles of most retractable leashes are designed to fit comfortably in a human hand. A button on the handle controls how much of the cord is extended.

Retractable leashes are popular primarily because they aren't as confining as regular leashes, allowing dogs more freedom to sniff and poke around on walks. But unfortunately, there are many downsides to this type of leash.

10 Reasons Not to Use a Retractable Leash

1. The length of retractable leashes, some of which can extend up to 26 feet, allows dogs to get far enough away from their humans that a situation can quickly turn dangerous. A dog on a retractable leash is often able to run into the middle of the street, for example, or make uninvited contact with other dogs or people.

2. In the above scenario, or one in which your pet is being approached by an aggressive dog, it is nearly impossible to get control of the situation if the need arises. It's much easier to regain control of – or protect -- a dog at the end of a six-foot standard flat leash than it is if he's 20 or so feet away at the end of what amounts to a thin string.

3. The thin cord of a retractable leash can break – especially when a powerful dog is on the other end of it. If a strong, good-sized dog takes off at full speed, the cord can snap. Not only can that put the dog and whatever he may be chasing in danger, but also the cord can snap back and injure the human at the other end.

4. If a dog walker gets tangled up in the cord of a retractable leash, or grabs it in an attempt to reel in their dog, it can result in burns, cuts, and even amputation. In addition, many people have been pulled right off their feet by a dog that reaches the end of the leash and keeps going. This can result in bruises, "road rash," broken bones, and worse.

5. Dogs have also received terrible injuries as a result of the sudden jerk on their neck that occurs when they run out the leash, including neck wounds, lacerated tracheas, and injuries to the spine.

6. Retractable leashes allow dogs more freedom to pull at the end of them, which can look like aggression to another dog who may decide to "fight back."

7. The handles of retractable leashes are bulky and can be easily pulled out of human hands, resulting in a runaway dog.

8. Along those same lines, many dogs – especially fearful ones – are terrorized by the sound of a dropped retractable leash handle and may take off running, which is dangerous enough. To make matters worse, the object of the poor dog's fear is then "chasing" her, and if the leash is retracting as she runs, the handle is gaining ground on her – she can't escape it. Even if this scenario ultimately ends without physical harm to the dog (or anyone else), it can create lingering fear in the dog not only of leashes, but also of being walked.

9. Retractable leashes, like most retractable devices, have a tendency to malfunction over time, either refusing to extend, refusing to retract, or unspooling at will.

10. Retractable leashes are an especially bad idea for dogs that haven't been trained to walk politely on a regular leash. By their very nature, retractables train dogs to pull while on leash, because they learn that pulling extends the lead.

If your dog is well trained, gentle mannered and smart enough to master a regular leash and a retractable leash without being confused, you could be one of the rare guardians that can walk your pooch on any kind of leash without increasing risks to either one of you.

Harness- There are a few reasons why harnesses are a poor choice.  First and foremost is that the harness applies preasure that prohibits natural gait and causes degenerative disease (aka arthritic pain).

Secondly the harness breaks and causes matting to the coat of coated breeds.

Lastly training your dog to walk on a flat collar and leash is easy when you put in the effort. Just train your dog. It is easy to spot an untrained dog and a lazy owner walking their dog in a harness.

Other brushes- There are a lot of grooming tools on the market. None work as well as the Les Pooch or Activet brush. Yes it is expensive but it will last your dogs entire life. Other brushes with plastic pins will bend, break and fall out and along with a regular slicker brush it will not get through your doodles coat to the skin.
Detanglers- Detanlers like Cowboy Magic are not what you think they are. They are not applied to the coat to help you get mats out.  Let me be clear this is the most over hyped cheapest and grossest product to begin with. When you use it, it leaves a residue on the coat that attracts dirt and causes matting. Detanglers are used by professional groomers after bathing and before blowing the coat out. They help keep the coat from tangling during the blowout. They are not a dematting spray. There is no magic spray to demat your dood. There is no need to spay products in your dog's hair. Simply comb regularly so your dood doesn't get matted in the first place.
Kong Food Despensers- We use Kong food despensers with our puppies. They master them at six weeks of age! This will just be a waste of money.
Raised Feeders- 

It's fairly easy to find reputable places that mention not using raised feeder bowls to prevent problems with GDV. For example,

Purdue University College of Veterinary Medicine

lists not using raised bowls as one of the ways to protect high-risk dogs. But what people really need to see is the scientific data that backs up this claim. In the year 2000, a study done by the

Journal of the American Veterinary Medical Association

of more than 1600 larger breed dogs found that 53 percent of the cases of GDV could be related to using raised feeder bowls. This particular study was carried forward until a few years later.

An update was published with a review of the bloat and elevated feeder debate that stated using raised feeder bowls as much as doubled the risk of GDV development. Further notation explained that even though raised feeder dishes were once thought to help prevent bloat, the new study showed otherwise and more vets need to be trained to pass along the information.