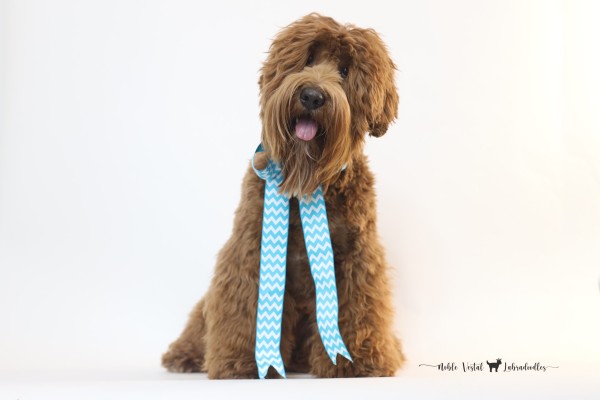 Lakewood's Prociutto
aka Prociutto
Australian Labradoodle
Coat:
Red Fleece
Breeder:
Lakewood Labradoodles
Sire:
Lomondhills My Utmost for His Highest
Dam:
Ausm Love You A Latte
DOB:
05/24/2022
Size:
Medium
Height:
18 inches tall
Weight:
35 lbs
Length:
Testing Results:
Click to View Testing
OFA Good
PRA Clear
DM Clear
EIC Clear
Prosciutto is from our wonderful friends at Lakewood Labradoodles in Florida. We are so grateful that Brenda trusted us with this precious boy. From the moment he walked into our home he has been dream. He is happy, loves everyone and everyone loves him! He enjoys a good snuggle but also loves a good game of fetch. If you call his name he comes running to you with so much joy. His pedigree traces back to some of our favorite Australian Labradoodles from the founding breeders.
Photo Gallery
More photos coming
Pedigree & Testing Documents
Past Puppies
Coming in the summer of 2023