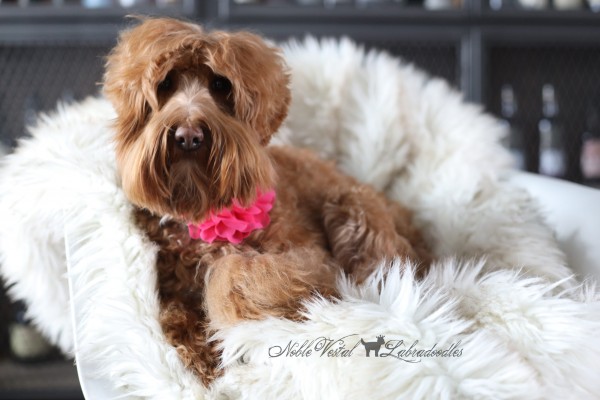 Noble Vestal's Little Bunny Foo Foo
aka Bunny
Australian Labradoodle
Coat:
Red Bbee Fleece
Breeder:
Noble Vestal Labradoodles
Sire:
Noble Vestal's Judge Mead
Dam:
Noble Vestal's Little Miss Muppet
DOB:
10/05/2017
Size:
Mini
Height:
16 Inces
Weight:
16lbs
Length:
16 inches
Testing Results:
Click to View Testing
OFA Good
PRA Clear
EIC Clear
Noble Vestal's Little Bunny Foo Foo is from some of our favorite lines going back to our foundation lines! She has the most incredible temperament. A balance of super sweet, a little silly and oh so charismatic. Everyone she meets is her best friend.
Photo Gallery
Pedigree & Testing Documents
No gallery template found!
Past Puppies