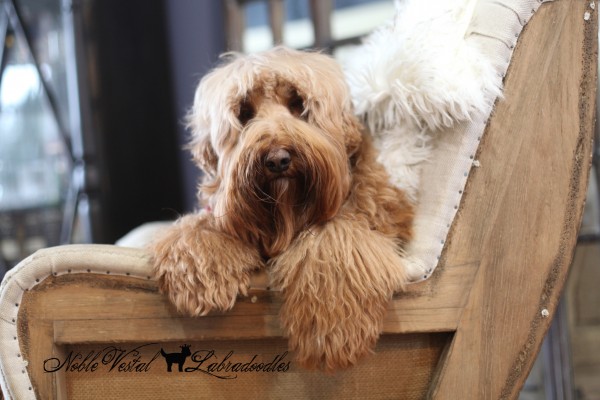 Noble Vestal's Mango Salsa
aka Mango
Australian Labradoodle
Coat:
Red
Breeder:
Noble Vestal Labradoodles
Sire:
Lewis Manor's The Father
Dam:
Noble Vestal's Sweet N Spicy
DOB:
June 18, 2016
Size:
Medium
Height:
18 inches
Weight:
30 lbs
Length:
20 Inches
Testing Results:
Click to View Testing
OFA Good
PRA Clear
PRA: Clear by Parentage 2011
vWD Clear By Parentage
EIC Clear
Mango Salsa is incredibly sweet, she has the best characteristics of both her mom and dad!  Four generations behind her mother's line is my personal dog Sweetie who is our mascot. Everyone loves her! Her father on the other hand is the silly but uber sweet boy that is known everywhere he goes!
Mango has a gorgeous straight fleece coat, loves everyone she meets and is an easy girl to be around.  We look forward to welcoming her babies here at Noble Vestal in 2019!
Photo Gallery
Pedigree & Testing Documents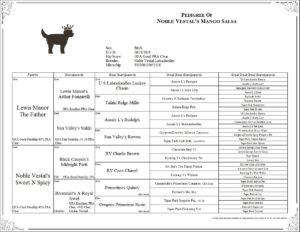 Past Puppies