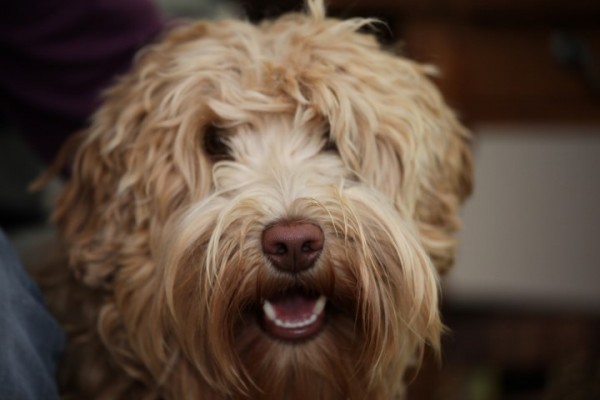 Noble Vestal's Be Iconic
aka Fancy Jr.
Australian Labradoodle
Coat:
Caramel BBEE Fleece
Breeder:
Noble Vestal
Sire:
Mazin's TajMahal
Dam:
Hale's Fancy Face
DOB:
01/15/2009
Size:
Medium
Height:
19.5"
Weight:
30.5 lbs
Length:
32"
Testing Results:
Click to View Testing
Noble Vestal's Be Iconic has big shoes to fill, she is the daughter of Fancy Face hence her house name Fancy.
She is a sweet mellow girl who loves people and attention but is not overbearing. She is content just being in the same area. She enjoys a good romp when the time calls for it too.
Fancy has a gorgeous fleece coat and carries for all colors.
Photo Gallery
Pedigree & Testing Documents
Past Puppies